MidPoint 3.1 was released few days ago. This version is code-named "Sinan" in honor of Koca Mimar Sinan, Turkish architect and civil engineer. Sinan was undoubtedly one of the best and most efficient builder of civic structures that the world has ever seen. And that's exactly how we want it to be: efficient, elegant and useful. And I think that we have reached this goal with midPoint 3.1.
Perhaps the most important improvement in midPoint 3.1 is the resource wizard. Complete resource configuration can now be set up by using midPoint user interface. This system is very powerful and there are literally hundreds of configuration options, therefore creating "the wizard" was a major feat. But now it is done and ready for use. There are also plenty of help texts and tooltips. It looks like this: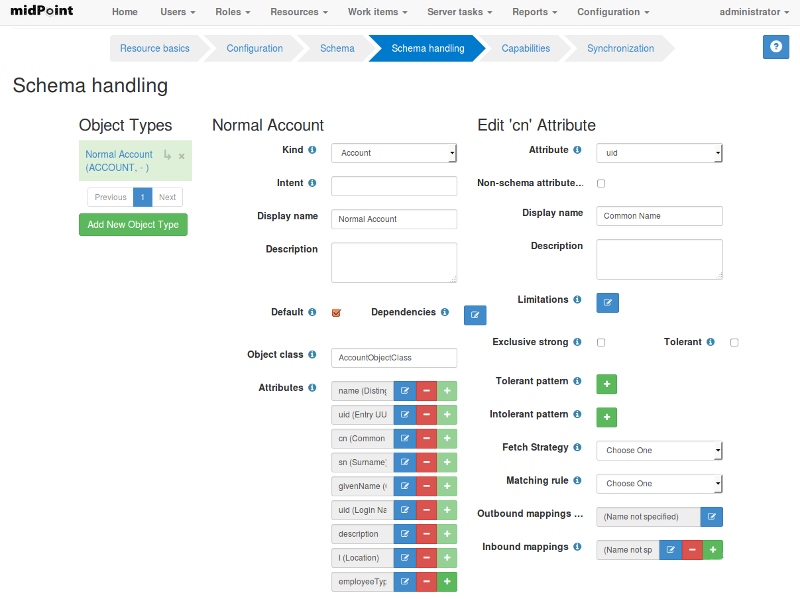 There is also a lot of smaller user interface improvements. They all together make the UI much easier to use. Many of these improvements are based on feedback from midPoint user community – and we are very grateful for this. We always try to make the user experience as smooth as possible therfore do not hesitate and give us any suggestions that you might have. MidPoint 3.1 also has significant performance and scalability improvements, stability improvements and bugfixes.
Although this release might be a bit less rich when it comes to the new major features. But the combination of numerous small improvements make the "Sinan" release a major leap forward. MidPoint is now undoubtedly the biggest and most comprehensive open source identity management system available. It is stable, mature and efficient. Therefore do not hesitate and give it a try.