Our happy clients
What they are saying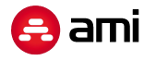 Thanks to the cooperation with Evolveum, we managed to contact new customers and we can also provide quality and highly competitive solutions. We are used to meet Open Source enthusiasts in this field, however here we can see enthusiasm meeting profesionality, which is not usual everywhere. In other words, we are very satisfied.
Stanislav Grünfeld
Director of implementation at AMI Praha a.s.

As the greatest benefit of our cooperation we consider fulfilling our intention, with which it started: to launch user management and create assumptions for SSO with minimalizing the costs. Evolveum has outstanding experts with good customer approach, reaction time, expert knowledge and skills are on hight level. We are very satisfied.
Dalibor Bosnak
Application manager at CVTI SR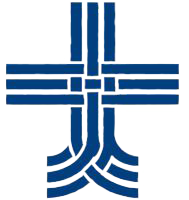 Up until now, all of our "Identity Management" has been a timely manual process. I came across MidPoint so I decided to take it for a spin and after a few weeks of getting familiar with the system and seeing what it could do, I had knew this was the right solution for us. I am not a java developer and I know I asked many questions through the mailing list and everyone was very helpful and responsive so THANK YOU Evolveum for creating a wonderful product and a special thanks to Radovan, Pavol, Ivan, Katarina and the rest of the team that helped us get this far!
Jason A. Everling
Sr. Network Analyst at Baptist School of Health Professions

We appreciate the flexibility of communication according to our requirements and the quality of the services. The expertise of Evolveum employees is on a level high enough to meet the requirements of the clients in the field of identity management (IDM) in a very quality and professional way.
Ladislav Nyiri
Operations manager at Union
We are recognised by Gartner and Kuppingercole and we partner with Microsoft. We are a member of Open Invention Network and Identity Ecosystem.