We are a company made of professionals that created one of the best open-source Identity and Access Management software solutions out there. We offer you the support not by dedicated support team, but our delevopers themselves, because you deserve the best care. We created various types of subscription to meet your needs as precisely as possible. Choose from Production subscription, Deployment subscription, Platform subscription, Development subscription, Trainings and Community.
Production subscription
This subscription will help you not only with solving production midPoint product problems or maintaining status quo, but it will also provide path to upgradeability to improved versions with new features as well as help in the case of problems during the upgrades.
Deployment subscription
The purpose of deployment subscription service is to provide 3rd level support for midPoint deployments that haven't yet reached the production phase of the deployment. This include such cases as "demo" deployments, proof of concept deployments, solution prototyping, deployments that are being constructed and tested, solutions in pilot deployments and so on.
Platform Subscription
The main purpose of platform subscription service is to ensure fulfillment of customer's identity management use cases. Close cooperation with customer is expected, in iterations to define, design, implement and test the features. It is focused on developing the missing features, improvements or connectors. All the developed features will be released as open source and will be supported in the future midPoint versions. If the use case is directly supported in midPoint, the future upgradeability and maintenance is seamless as we maintain the features in the upcoming versions for you.

Development subscription
The goal of the development subscription is to provide support services to teams that extends midPoint functionality by using custom code. This is a service which is well-suited for developers that add or modify larger parts of midPoint functionality. Evolveum provides advice and consultations to the developers to make their work more efficient. The service contains access to all levels and expertise areas of midPoint development team all the way from architecture to testing. The service is delivered as a remote service by e-mail and/or skype chats and calls.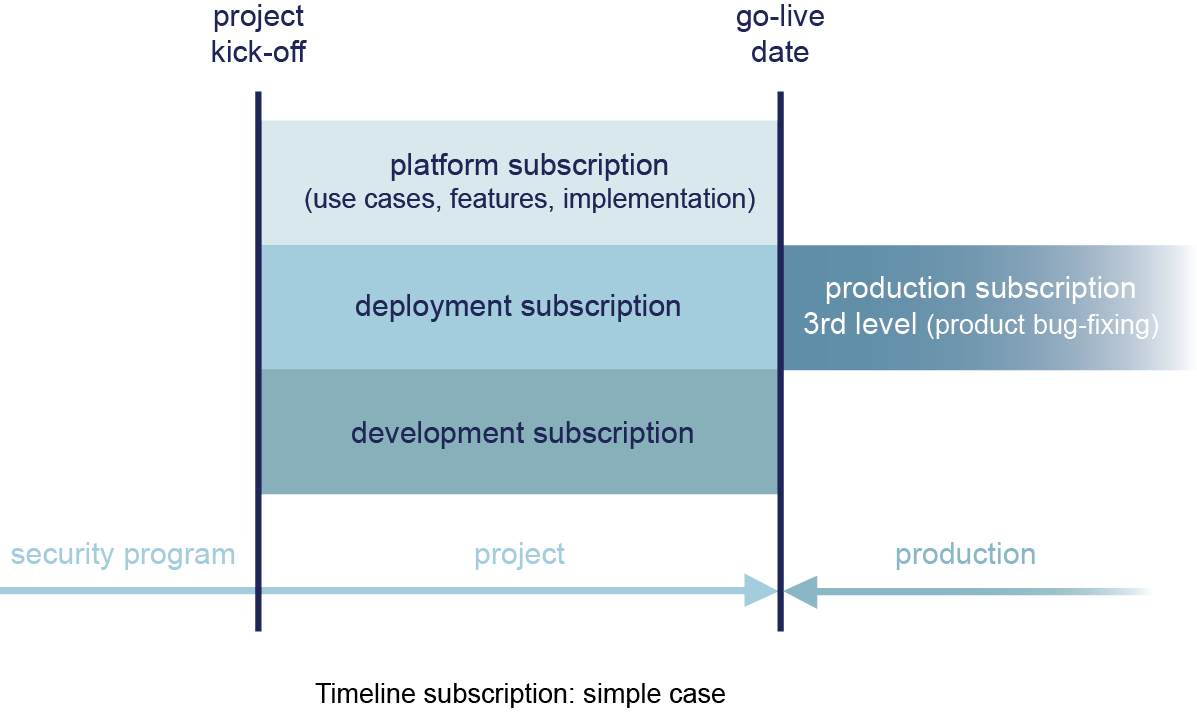 Do you have any questions about subscriptions? Would you like to know more details? Would you like to know the prices? Click on the button below and contact us right away!
Trainings
Pick from our offer of trainings and workshops about general Identity Management in our Trainings and certifications section.
Community support
It basically means that you take the product, customize it by yourself and in case of any problem you will ask on our mailing list or file a jira (bug, enhancement, feature, …) and wait for the community around the product to help you. Just click here and register to be notified about the discussions you take part in. Become a member of community and help others in return!