MidPoint counter 2020 results are in. The numbers are quite interesting.
Let's just see it on a map: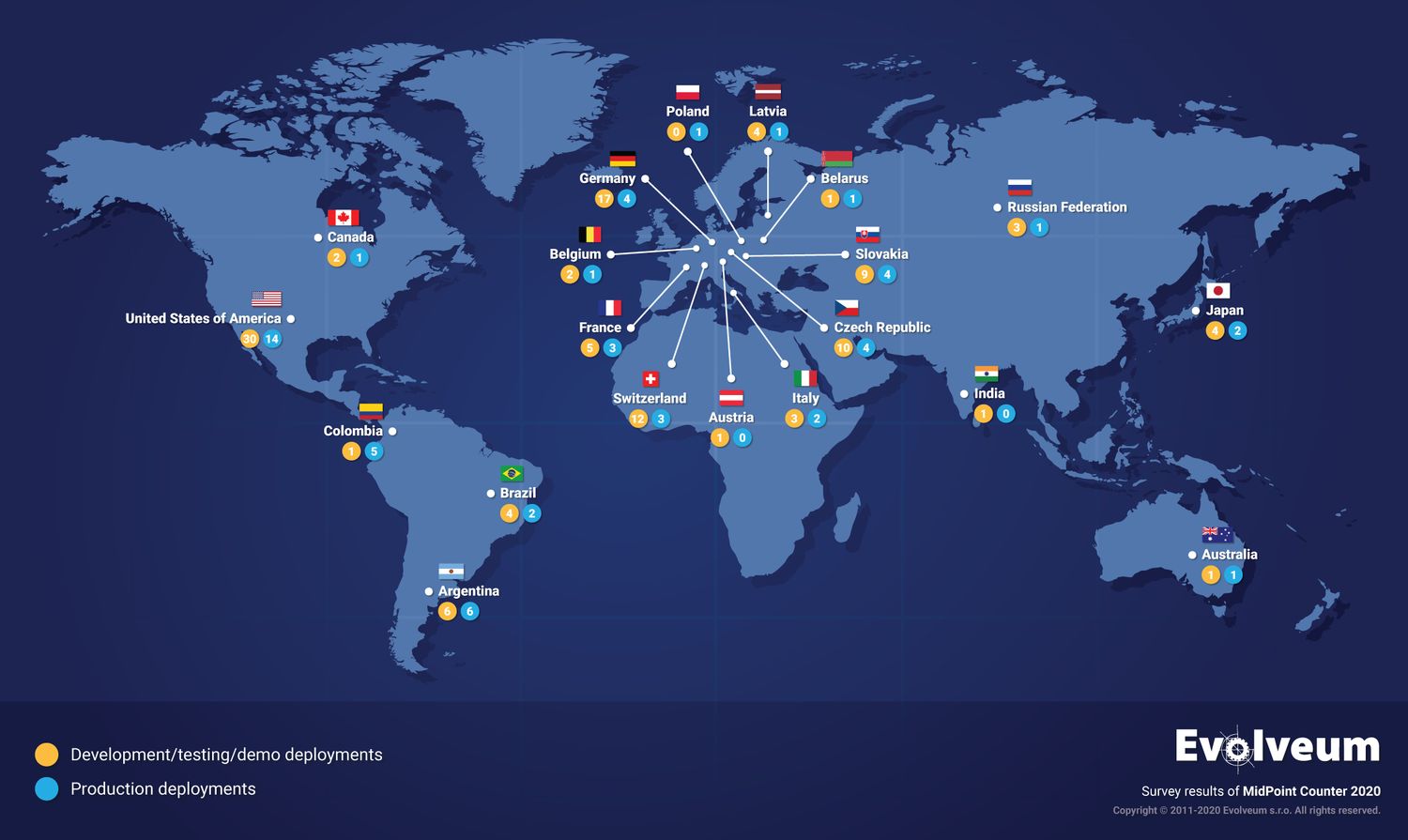 We have results from 20 countries. There are 116 development/testing/demo solutions worldwide and 52 production deployments. This is quite nice. The pandemics is limiting our vacation and fun opportunities. Therefore we have started the survey as a summer fun project. We haven't realized that the summer can still mean that we will be getting smaller number of respondents. The real number of midPoint deployments is likely to be even higher than the numbers we are getting from the survey.
What is even nicer than the numbers are the comments that you have left in the survey. Pretty much everybody seems to like midPoint. Thank you all for your nice, grateful and encouraging comments. MidPoint community is great!
If you missed this survey then do not worry. The survey is still open. If your deployment was not counted in, you still have a chance to respond. If there is enough new responses we will post updated results later on.