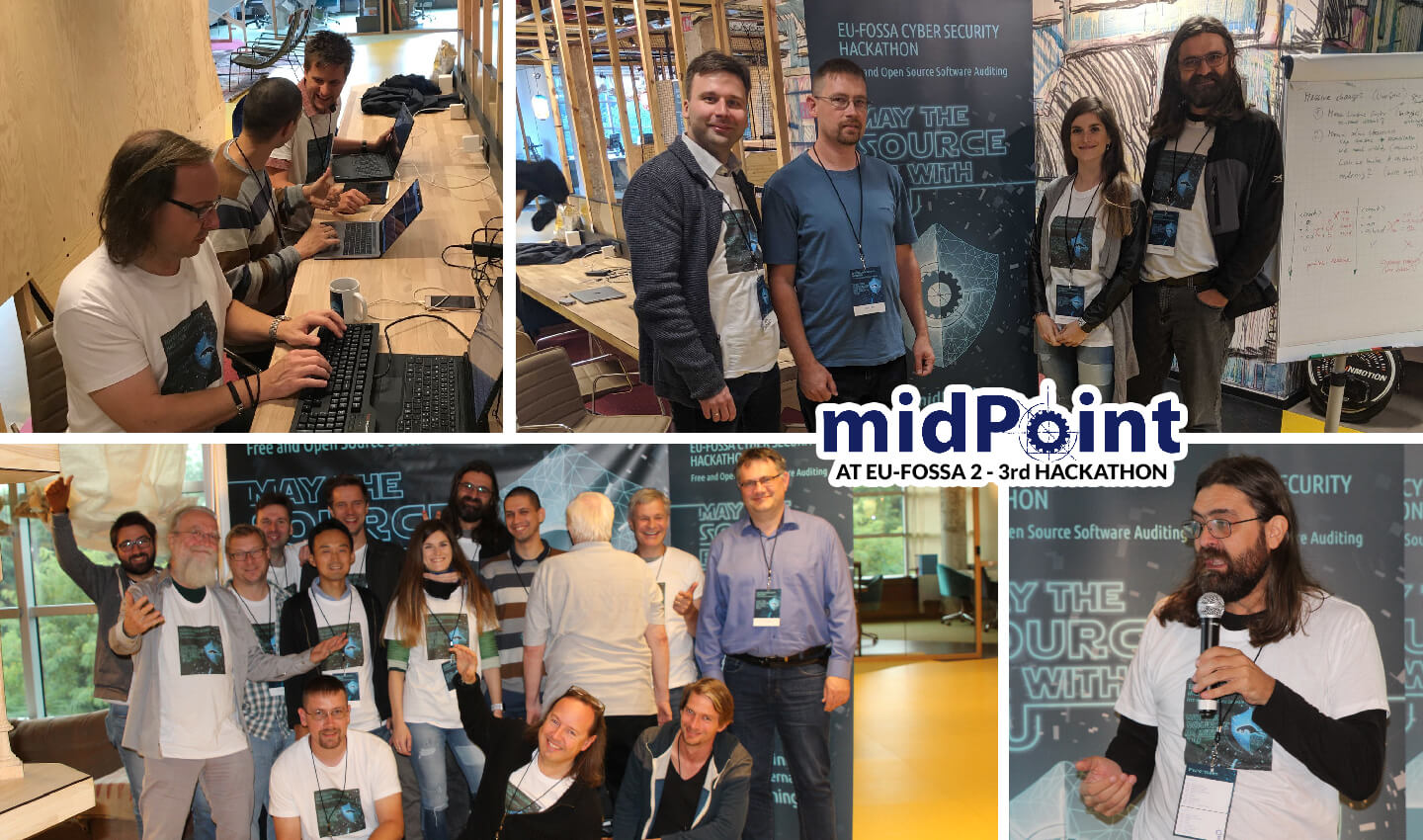 Last weekend (5-6.10.2019) was a huge milestone for midPoint. During this weekend it was first time the midPoint community could meet personally and share the experience with midPoint. The atmosphere was very positive and friendly. We met people from all around the world, starting in US, Argentina, continuing in Europe and ending in Japan. We could hear various opinions about their usages, customers and requirements to improve midPoint. Amazing ideas can be now realized and shift midPoint to the next level. Indeed, all we want to say is a big thanks to European Commission and EU DIGIT's FOSSA 2 for such a great opportunity. Thanks for making this possible.
In addition, it turned out that such events are very welcome from the partners as well as the customers. There were also questions about midPoint conference which led us to think about organizing similar event or even the conference by ourselves. Therefore, stay tuned to not miss anything.
May the source midPoint be with you!