Just few months passed since our last release called Tycho and yet we would like to introduce you to midPoint's new face: Lincoln. Inspired by a man who supported internal improvements of society and orderly progress, midPoint 3.3 follows his steps with many subtle improvements to both user interface and internal midPoint logic, which takes the usability to another level.
Thanks to these improvements based on AdminLTE template, the self-service is now explicitly emphasized in the user interface and it brings "power to the people".
This release provides plenty of features, which you can find in here.
For those who cannot wait any second longer, here's a picture for a sneak-peek: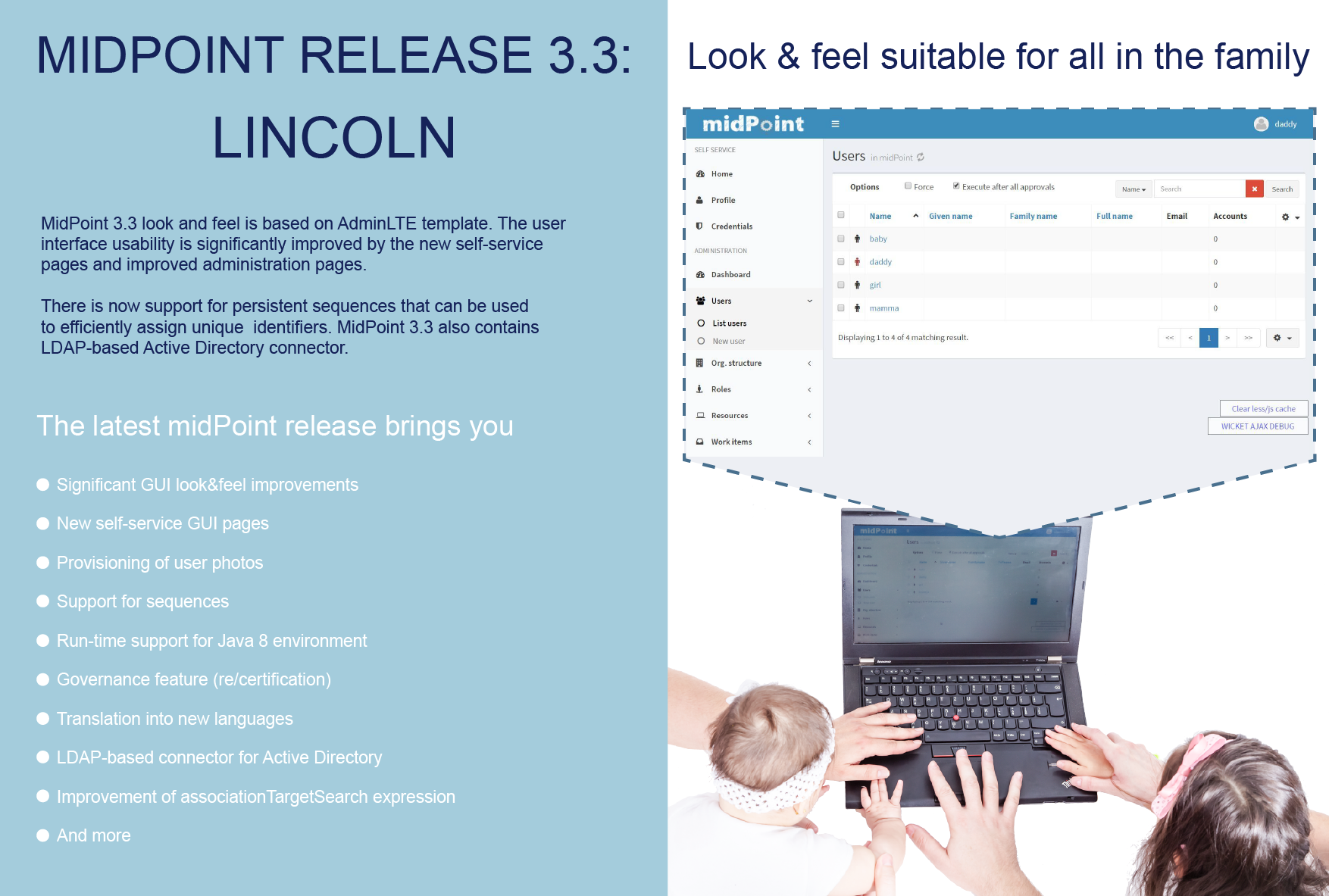 With the highest number of external contributions in the entire midPoint history, Lincoln release 3.3 is very successful in community-building. Therefore we would like to thank to all midPoint subscribers, supporters and of course the contributors.