On Monday, I travelled back home from FOSDEM Conference which I was attending for the second time. Last year I was only an attendee enjoying the atmosphere made by all these open-source positive people, but this year I decided to move further and try to apply for a talk. When I was sending a proposal in December I didn't expect that the organizational team for Virtualization & IaaS Devroom will accept it, but after I received an email with positive reaction I was kindly surprised and I started to prepare slides and demo for the presentation.
My talk was about Infrastructure provisioning in context of organization. From technical point of view it was mostly about integration between midPoint and OpenStack. I showed how it is possible to manage OpenStack users, tenants and individual virtual machines using midPoint. On the examples from my experience I've got during deployments for different customers I tried to explain advantages and positiveness it can bring for organization.
It was first time for me having talk at the conference and I was really under pressure. I was afraid that the projector will be not compatible with my laptop and that my demo won't be shown (I was too lazy to make a video 🙁 ). And it really happened! Fortunately, the problem was not in my laptop but in the projector itself and devroom team was able to fix it. Thanks a lot! My demo and presentation were saved!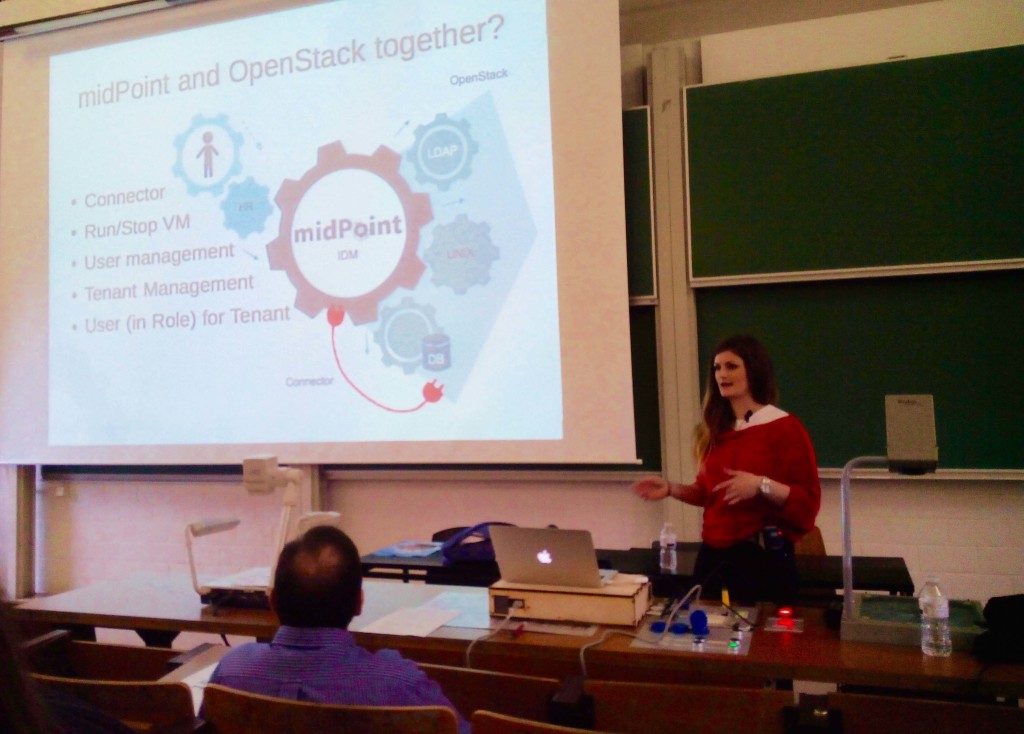 I want to say thank you to all of you who attended my presentation. It was a great feeling that the devroom was not empty. I am also looking forward to get some feedback from you, even negative. So don't hesitate and leave me a comment. This is a way how I can learn what was bad and avoid doing the same mistakes next time.
Thanks a lot and see you next year at FOSDEM, maybe again during a talk!
BTW, slides from my presentation are now online.