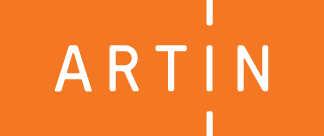 Artin is a company that provides professional services in the fields of software development and integration, quality assurance, support and consultation. Artin's expertise coupled with many years of experience within these fields is now being successfully applied throughout a wide range of market segments such as telecommunications, insurance and banking, industrial production, services, waste treatment and logistics to name but a few. Artin delivers services in a range of packages, FixTime/FixPrice, Bodyshop or Outsourcing.
Artin operates within our home market of the Czech Republic and abroad, in particular in Slovakia, Austria, Ireland and Canada.
The goal of the organization is to concentrate its expertise and experience in order to be able to develop products and deliver services to the clients at the highest quality, faster, more reliably and more cost effective than the competition. Artin's ability to work within these parameters has resulted in an extremely satisfied client base having their projects delivered on time and within budget.